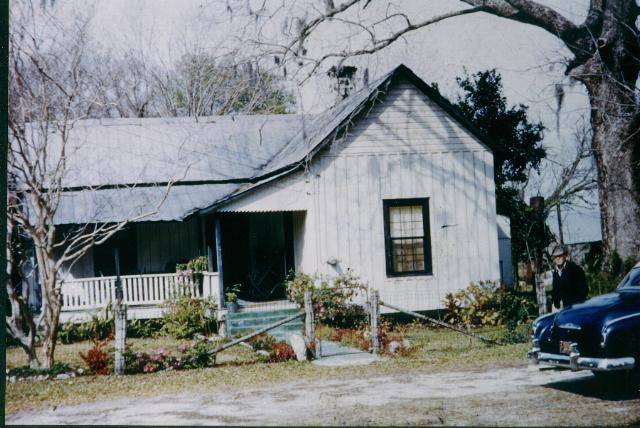 ---
This picture is of the home of Mr. and Mrs. James Dillon Proctor.
Mr. Proctor (Jim) married Emma Jane Caruthers of Oxford in 1897 and moved to
Summerfield. Their first home located on Highway 42 was up on a hill (Buck Mountain)
To the northwest of where the home pictured is located.
Construction of this home was started in late 1800's, probably during the year of 1898. It was completed and occupied in or around 1902.
Grandpa cut the large pine trees from his property and hauled them to his father's sawmill in Pedro. They were cut in to lumber and he built this home. This home is located the corner of highway 42 and 470 Avenue in Summerfield.
Ralph Dillon Hackett took this picture on December 26th, 1953. He had just returned from Korea where he served with the U. S. Marine Corps.